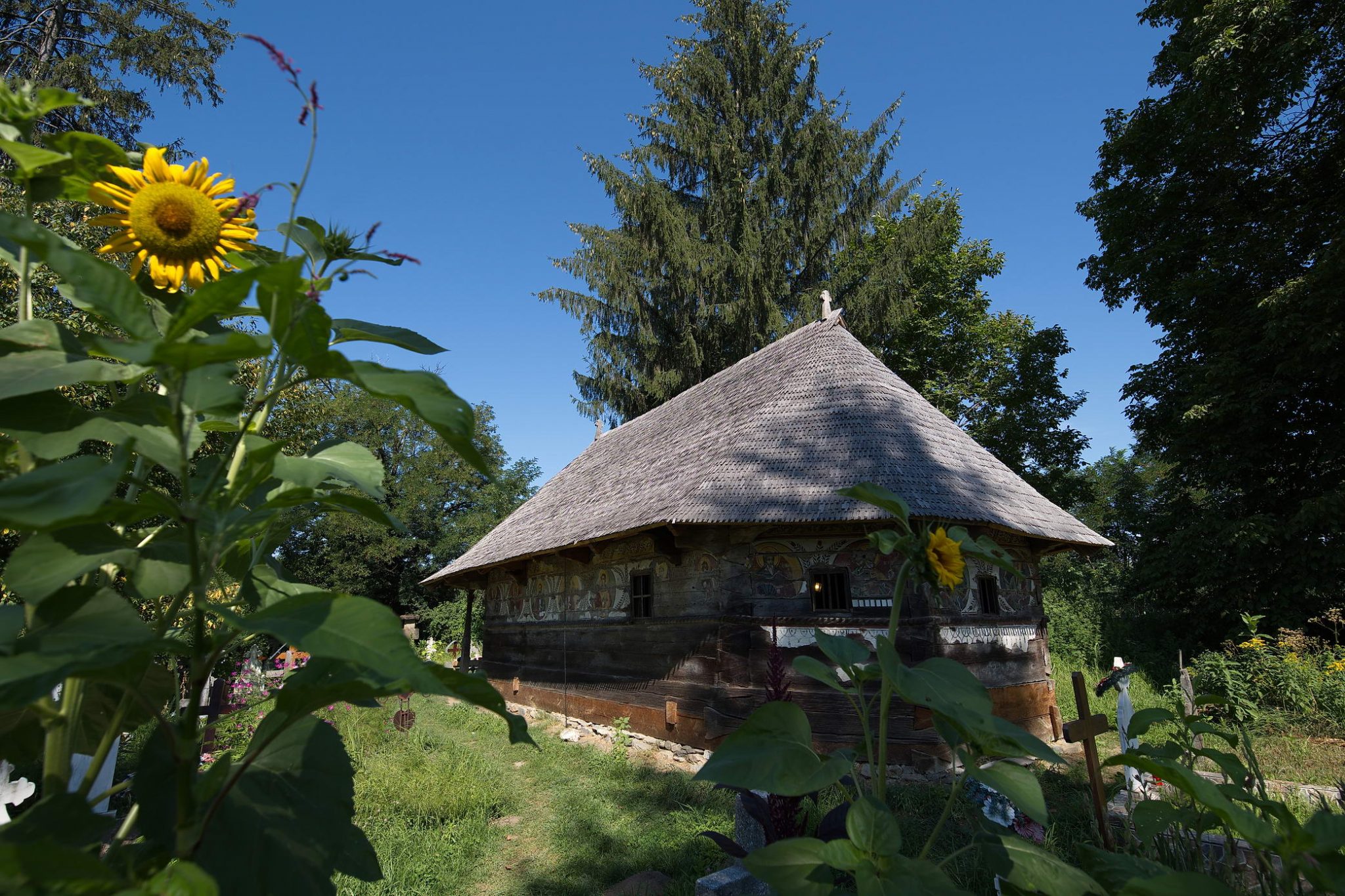 Restoration of the wooden church Urși
The wooden church in the village of Urși is part of the project 60 de biserici de lemn(60 Wooden Churches) conducted by Pro Patrimonio Foundation, which had over the course of time the following partners: National Arts University of Bucharest, Order of Romanian Architects, Asociația 37, Dala Foundation, Astra Museum in Sibiu, Artis Periția and the financial support was due to the international organization World Monuments Fund, Headley Trust, International Music and Art Foundation, Holcim Romania, European Investment Bank Institute.
Since the beginning of the project up to now 14 emergency interventions, 10 complete wooden shingles replacements, 8 restorings were made, 50 wooden churches have been documented (through architectural relevees) and two conserving projects have been prepared with the assistance of Europa Nostra, intending to apply for financing. The high value mural painting (fresco or al secco) comprises 2000 m2 . Almost 30 churches are painted inside. Extensive emergency or conservation work have been matched by public events, fundraising concerts and exhibitions, which were designed to highlight the wooden church and to revive the interest of the communities in these patrimonial jewels.
Its restoration began on the 12 th of June 2010, a following the collapse of the vault over the altar, with an emergency intervention initiated by the Order of the Architects of Romania and Pro Patrimonio foundation in 2000. The actual time of intervention on the monument, due to the specific of the restoration activities, is four months a year, from June until September. For the rest of the time, the foundation concentrates on activities of fundraising to continue the project
https://artsandculture.google.com/exhibit/biserica-de-lemn-din-satul-ur%C8%99i/wRb-Cc5n
The funds raised through different actions and events during 2011-2019 were used for: consolidating the paintings, unfolding the arch (the beams and the iconostasis being restored at the National arts University of Bucharest), attaining of new stone basis, replacing of the bases and of the rotten beams of the structure, restoring of the arch, of the framework and of the shindel roof, conserving the interior and exterior frescos, repairing and completing the inner furniture, vertical systematization.
The money was donated exclusively by individuals, companies and private organizations to whom we thank very much: Șerban Cantacuzino (†), Cella Cosimex srl, World Monuments Fund, Headley trust, Holcim Romania, International Music and Art Foundation, Stoica and Associatesm, Carturesti Foundaion, Zeppelin Magazine. The local community (parish, city hall, the village residents) supports the project every year, offering accommodation and food to all the volunteers, the restorers and the craftsmen working here.