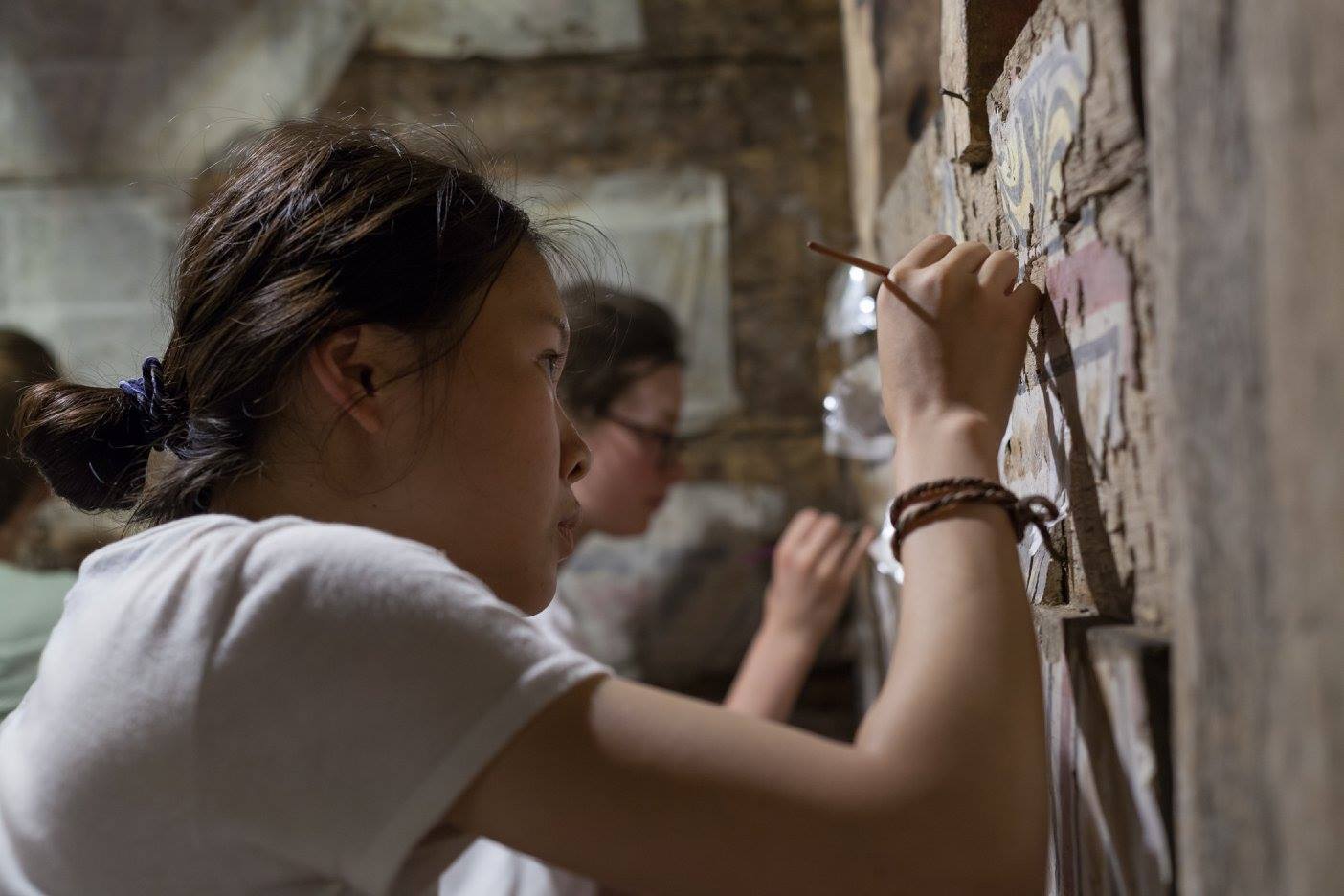 Fresco restoration workshop in Urși, 2017
For several years an average of 30 to 40 volunteers gets involved in the building worksite for the church in Urși, Vâlcea county. From June till October groups of 7-8 restorers and students work on the conservation of the frescoes. We dedicated a whole week- for the first time in 2007 – to volunteers from abroad with the goal to encourage cultural tourism and promote the outstanding value of the church and of the local cultural landscape. 7 volunteers from the National Trust UK with varying ages and occupations spent a week working on the conservation of interior frescoes under the supervision of Ana Chiricuță assisted by Andrei Dumitrescu, professional art restorers.
The necessary funds were donated by private people and organizations, the most important sponsors being World Monuments Fund and The local community (the parish, townhall as well as the townspeople) support the project and offer each year lodging and meals to all volunteers and craftsmen working to preserve the village wooden church.