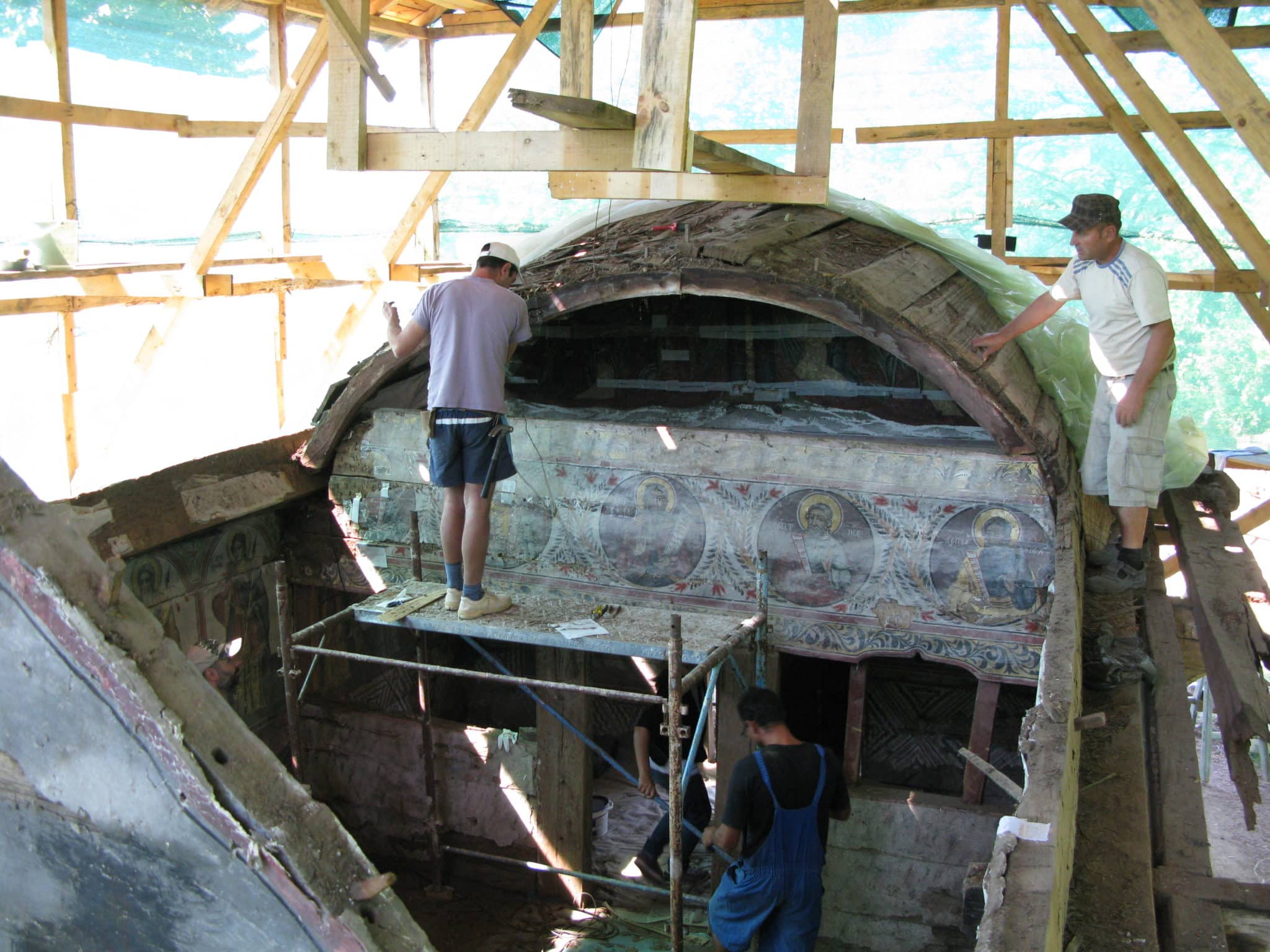 The iconostasis – removal and restauration
Between 2010 and 2011, a protective structure for the church is being created with Cella Cosimex and the architect Șeban Cantacuzino's support, by means of disassembling the ruined roof and vault. Framing elements are inventorized and stored in a shed built outside of the cemetery. Damaged or unstable components are also take out of the arch.
SC OPUS- Architecture workshop SRL from Bucharest takes care of the technical documentation necessary for the approval of restoration works.
The initial funding for the intervention is gathered with the support of the Romanian Architect Order, SONORO and other organisations.
The iconostasis is dismantled and the icon restoration works begin at the National University of Arts in Bucharest. After repairs are made, the iconostasis is brought back in the village and presented during an exhibition and a concert. Until the consolidation of the church is finished, the iconostasis is stored in the new brick church.