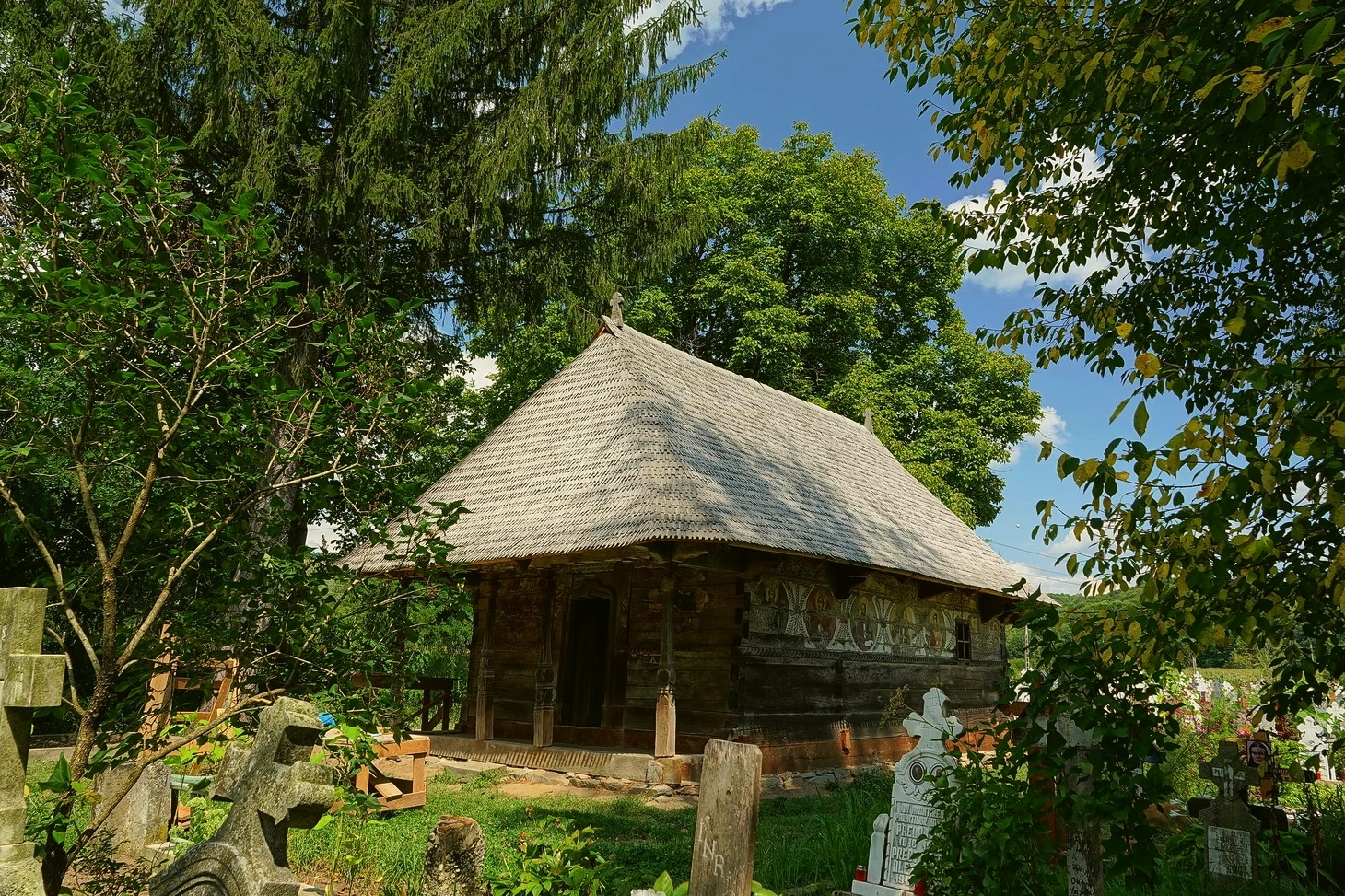 The Church Ursi is ready for the next century
IT IS WITH GREAT PLEASURE THAT WE ANNOUNCE THE SUCCESSFUL GATHERING OF FUNDS FOR THE FRESCO OF URŞI WOODEN CHURCH!
Special thanks go to the Holcim Romania, Stoica and Co., Feeder, Cărturești Foundation and the Zeppelin magazine, as well as to the anonymous friends of the Pro Patrimonio Foundation, who replied to our fundraising and awareness campaign to salvage the church and its splendid interior and exterior frescoes.
We gathered 12.567 euro from donations on the French website DARTAGNANS, overcoming the minimum of 12.000 euro imposed. At the same time, the campaign in Romania accumulated 4.300 euro.
We put an end in this way to a decade of struggle to save both the church and its splendid interior and exterior frescoes. It was technical and at the same time human adventure of considerable importance, carried on over all these years by the Pro Patrimonio team and all our volunteers and supporters.
Ursi wooden church, small in size but great in historical and artistic consequence, would like to thank you for a second chance at life!
A big thank you to everyone who donated, big or small, to everyone who came to support this humble rural sanctuary, whose community will now be able to enjoy it again.
The church Annunciation welcomes your visit!
https://www.youtube.com/watch?v=yX2DjkL-dVs