Become a member of Pro Patrimonio Foundation actively supporting the rescue, safeguarding and rehabilitation of Romania's tangible heritage!
Support the foundation's main activities by paying an annual minimum fee which covers the period January 1st, 2024 – December 31th, 2024.
individual member 300 lei / 60 EUR
family membership 500 lei / 100 EUR 
Family: Two adults (aged 18+) living at the same address and their children or grandchildren (17 or under). Under 5s go free.
By becoming one of Pro Patrimonio's contributing members you can, among others, visit the Foundation's historical monuments free of charge, receive lodging with 30% discount and access the foundation's publications with a 50% discount.
Please, in case of payment by bank order, send us an email to propatrimonio.romania@gmail.com with your name and contact email address so that we can thank you and keep you informed of our activities.
The Rules for Members of Pro Patrimonio Foundation can be found here.
You have a unique opportunity to enjoy equal rights throughout International National Trusts Organisation Places network benefiting from our reduced Pro Patrimonio membership fee.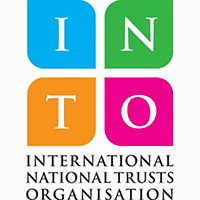 Any Romanian contributing member will pay much less for INTO Places access privileges compared to members from the UK, Italy, Canada etc. A Romanian Pro Patrimonio applicant member automatically qualifies himself / herself or his / her whole family (at some locations)  for completely free access rights or, in rare cases, with significant property reductions. Just in the UK, for example, the National Trust owns almost 250,000 hectares of land, 780 miles of coast, more than 200 historic houses, 41 castles and chapels, 47 industrial monuments and mills, the sites of factories and mines, 9 lighthouses, 56 villages, 39 public houses, and 25 medieval barns.