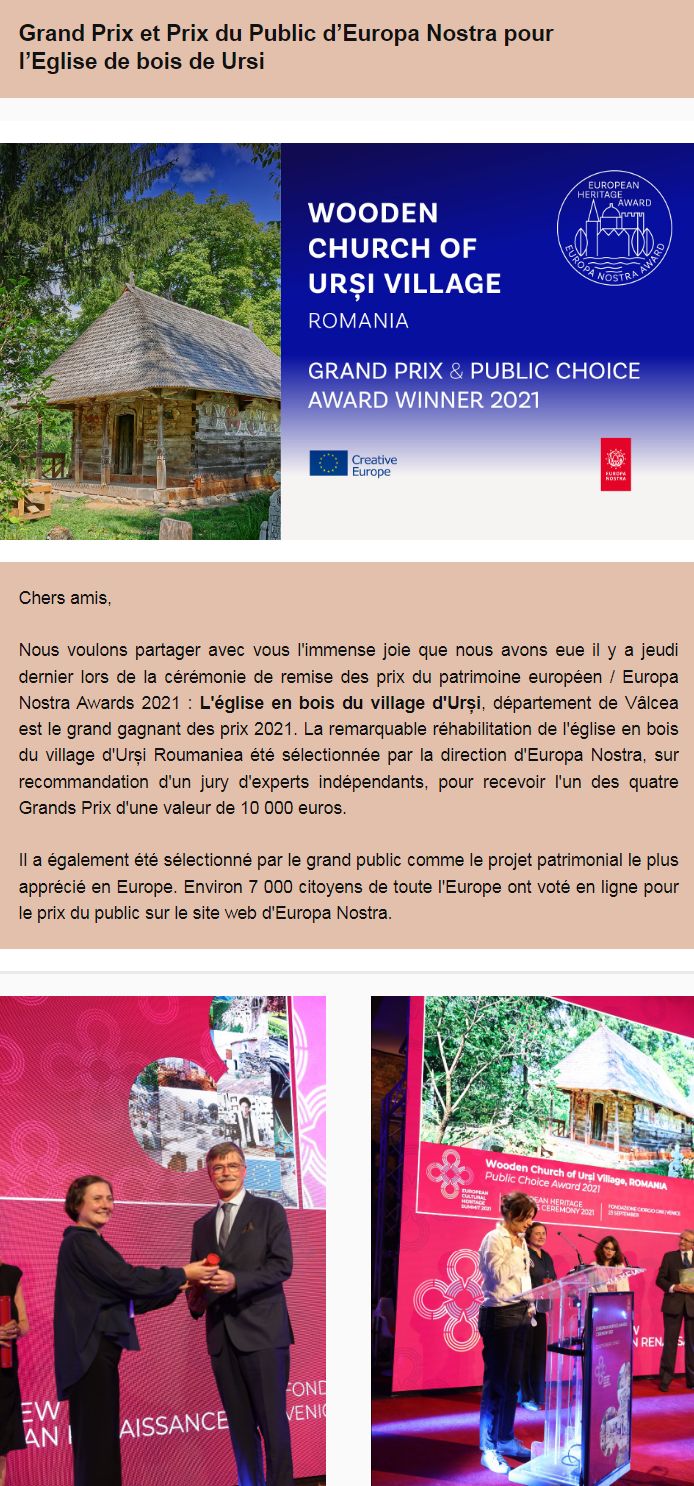 Subscription argument
Pro Patrimonio sends a monthly informative newsletter in which we are briefly presented the main activities carried out, ongoing projects, successes or problems encountered, we send invitations to participate – either as a partner or as an audience – to these activities. We present below the list of materials sent in the last period to the three branches – Romanian, English and French.
Your personal data (name and e-mail address) will not be used by the Pro Patrimonio Foundation in any other way. This data will not be transmitted in any form to a third party and will be kept in a secure database of the Pro Patrimonio Foundation, strictly for the aforementioned purpose.
More information about our policy GDPR.
Subscribe and recommend our monthly newsletters to other heritage-loving friends.
Please, if you want to unsubscribe from our Newsletter and delete all personal data from the list of subscribers, send us a written information to the e-mail address: propatrimonio.romania@gmail.com
Thank you for being with us!
Pro Patrimonio Foundation
Newsletters archive