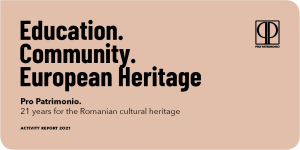 The flagship project of 2021 is the conservation-restoration project of the wooden church in Urși, Valcea county, winner of the European Heritage Awards / Europa Nostra 2021, winner of the Grand Prix / Grand Prix and the Public Prize at Venice 2021. In addition, it also receives the Grand Prize of the National Biennale of Architecture 2021 for the President of Pro Patrimonio Foundation, architect Șerban Sturdza, and the Distinction for the Promoting and Saving Heritage at the Bucharest Architecture Annual 2021.
In parallel with these recognitions, the Foundation carried out extensive works to restore Neamțu Manor's facades in Olari and in partnership with UiPath Foundation, launched the "Experimental Centre for Studies and Education at the Neamțu Manor in Olari".
Heritage Education programmes included the "School of Landscape, Art and Sound" at the George Enescu House in Mihăileni and the Crafts Workshop at the Neamțu Manor in Olari.
At the George Enescu House in Mihăileni, the garden landscaping works have been completed, resulting in a homogeneous and functional ensemble. A cultural-community project initiated by the Foundation was also the project "Concerts on the Siret River" held in the garden of the George Enescu House in Mihăileni, at the Miclescu Manor in Călinești and at the Moruzi Manor in Vârfu Câmpului.
SOS Heritage's lobbying work has spanned the year in many difficult moments militating mostly for mobile heritage.
Trans-annual, one-off projects and administrative activities have been supported by private sponsors, 20% corporate tax rebates from companies, 3.5% income rebates from many individuals, annual membership fees and donations as well as funding from AFCN and Europa Nostra Award competitions.
Pro Patrimonio Foundation – Activity Report 2021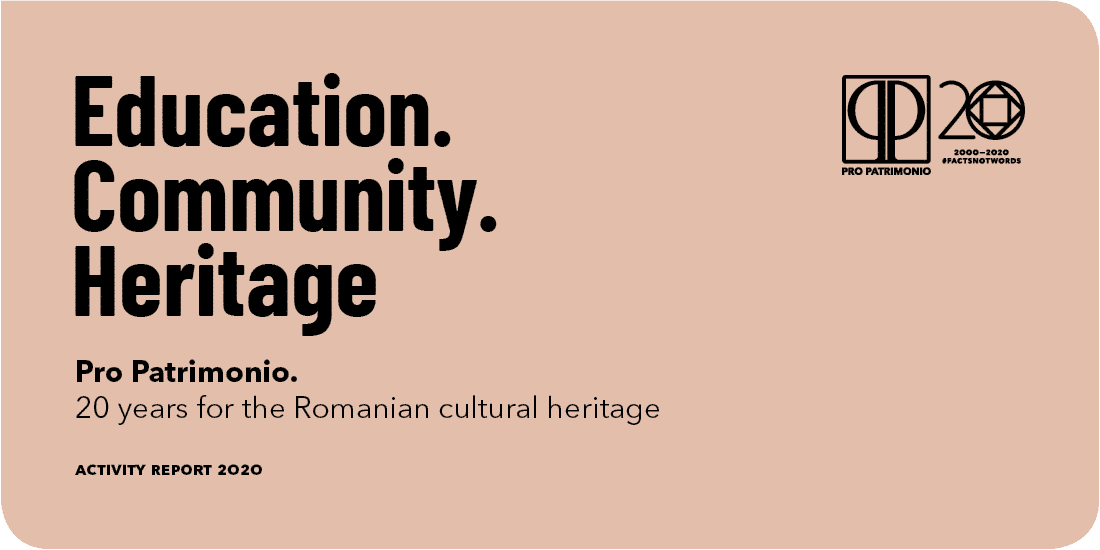 The foundation's projects and activities were supported in 2020 by members, private donors, cultural funding as received from AFCN and the INP Historical Monuments Stamp Tax, the strategic partnership with the Uipath Foundation, charitable activities carried out with the Romanian Boyar Ball and the Charity Concert organized at the residence of the British ambassador in Bucharest or the significant support of private sponsors such as Prebet Aiud, Sikkens and Geberit. We thank all of them for helping us to fulfill first of all our flagship project, the inauguration of the George Enescu House in Mihăileni and the educational activities in the local community, but also the whole of the foundation's activities that are part of its fundamental mission.