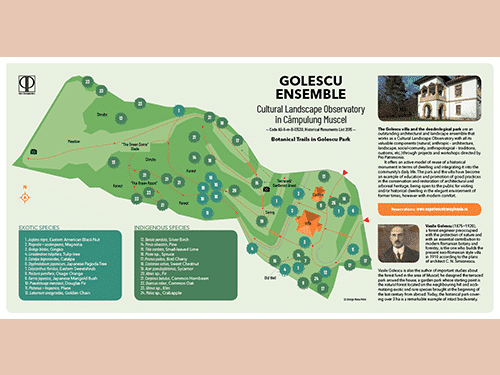 Golescu Ensemble. Botanical Trails in Golescu Park/ Pro Patrimonio 2020/ English version
Concept Mirela Duculescu, Mona Petre/ Translation Aura Pandele/ Graphic Design Mona Petre
Dedicated to the Villa and the Golescu Dendrological Park, a wonderful architectural and landscape ensemble, the leaflet highlights the work of forester Vasile Golescu, the author of important studies about the forest fund in the Muscel area. He is the one who in 1910 conceived the terraced park around the house, a garden park, starting from the natural forest located on the hill and adapting exotic and rare species, brought at the beginning of the last century from abroad. Today, the historic park with an area of over 3 ha is a remarkable example of intact biodiversity.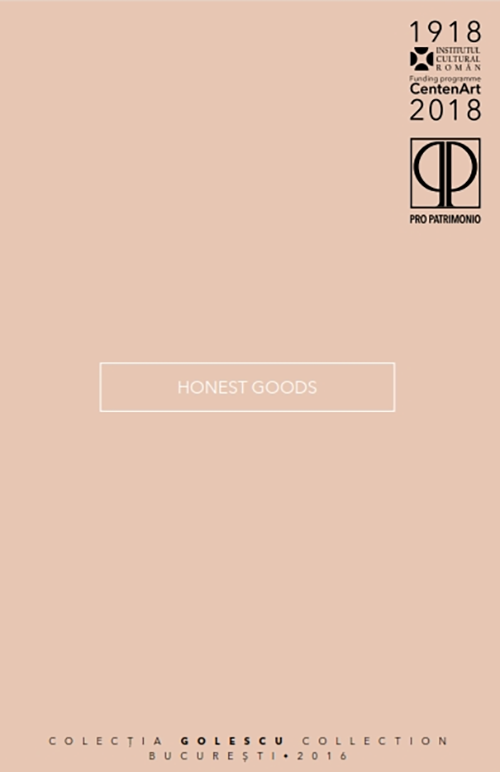 Honest Goods. Golescu Collection / Pro Patrimonio 2016
Authors Caroline d'Assay, Mirela Duculescu, Andreea Machidon, Ruxandra Sacaliș, Veronica Olariu / Editorial concept Mirela Duculescu / Graphic Design Mona Petre
Designed as a step-by-step journal, the publication represents the catalog of the Honest Goods collection from the London Design Festival 2016. It reflects a pioneering project in object design and craft through everyday objects that solve generally valid needs – lighting fixtures, utensils, fabrics and cooking and dining accessories – and are under the sign of the architectural heritage and cultural landscape generated by the Golescu Villa in Câmpulung Muscel.

Tablou activitati Honest Goods. Golescu Collection / Pro Patrimonio 2016