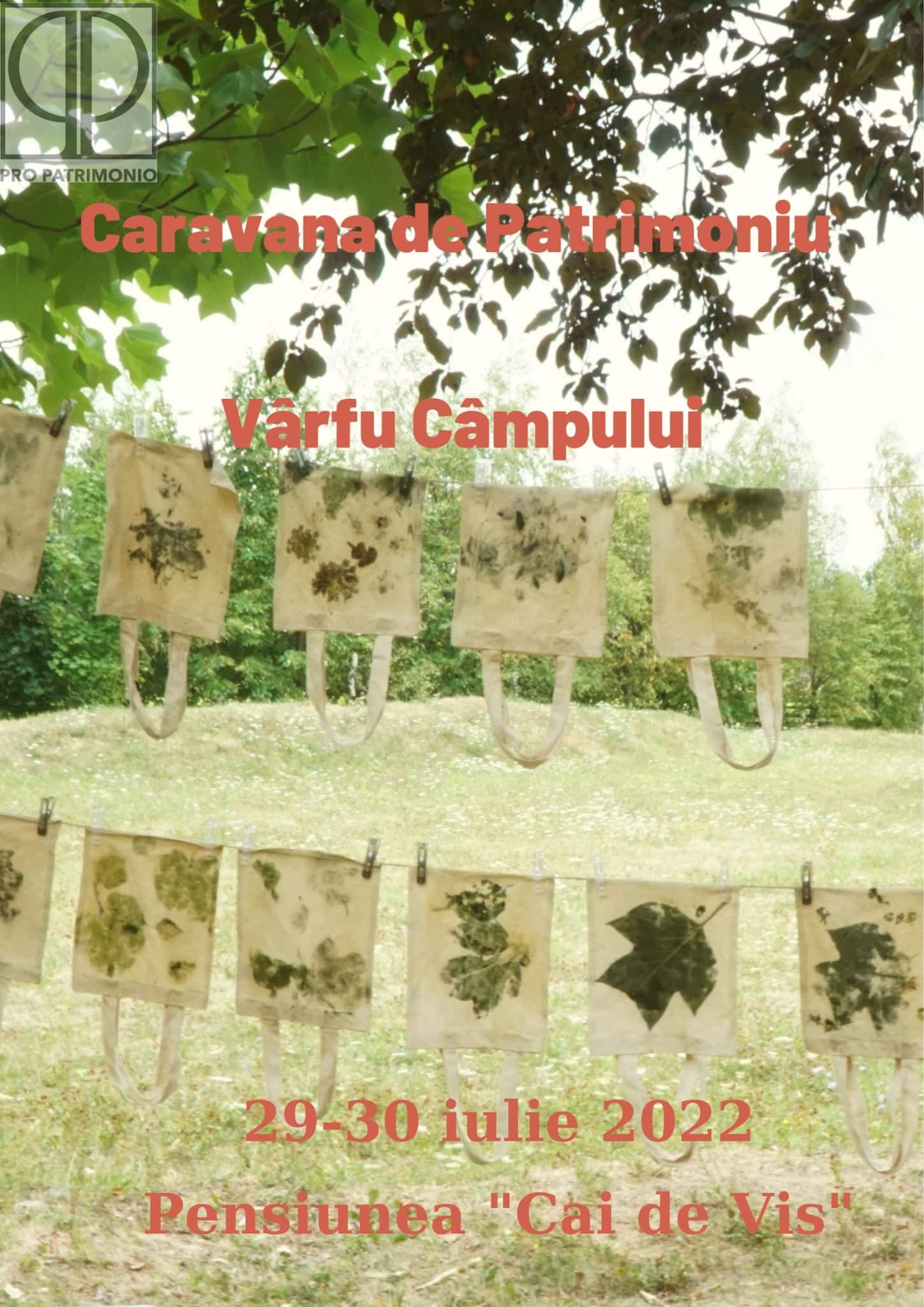 Heritage Caravan at Vârfu Câmpului in Botoșani
On Friday 29 and Saturday 30 of July 2022, the Heritage Caravan inaugurated a new workshop location in Botoșani County. The "Cai de Vis" Pension in Vârfu Câmpului commune hosted us for two intense days of experiments related to architecture, nature and music.
20 children from the local community took part with enthusiasm and joy in sports, creative and practical games where they tested: different botanical printing techniques, Japanese bookbinding, linocutting, working with DIY tools and many sports.
During the game-lessons the children created, assisted by trainers, t-shirts and various botanically printed textiles, personalized Art Nouveau-style notebooks. They learnt how to make musical houses for five great Romanian artists: George Enescu, Dinu Lipatti, Ciprian Porumbescu, Mihail Jora and Sergiu Celibidache and even made their own handmade musical instruments: guitars, drums, rain sticks and xylophones.
Competitions enlivened the days with more excitement and surprise prizes, and the finale was crowned with an evening of film, dance and song.
The children delighted us with lots of involvement and playfulness, the host space was very suitable, so we hope to be able to add Vârfu Câmpului station to the Heritage Caravan again.