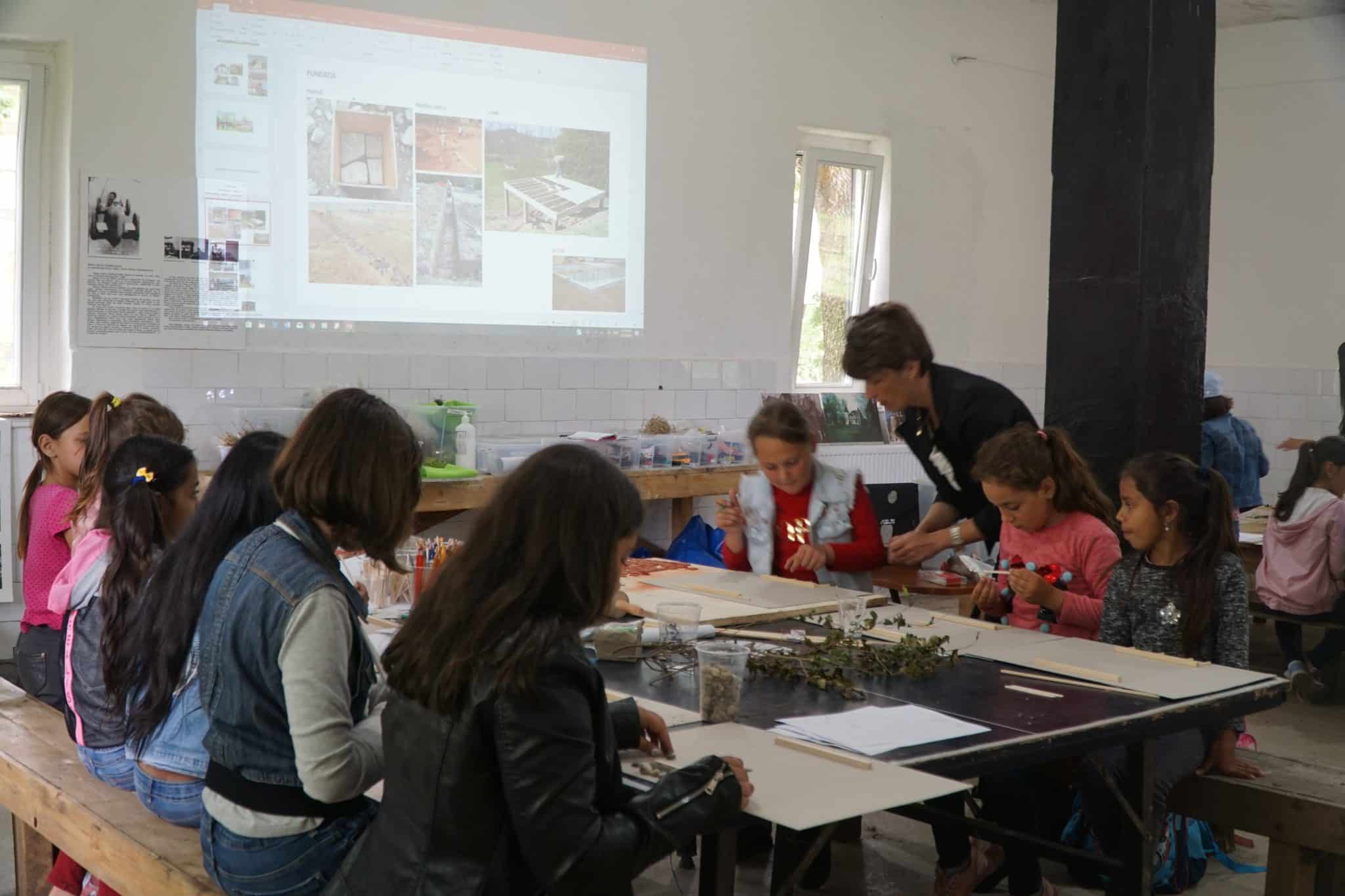 "Workshop 3: The Architect," May 29 – June 2, 2019
The meetings of May 29 – June 2 brought us closer to what an architect understands by "beautiful house", how he can obtain one, what craftsmen he will work with and what materials he will use. At the same time, we agreed that a valuable house is also a house full of stories, and that is why we chose a creative approach even to the idea of "home".
The communities of Izvoru, Olari and Câmpulung Muscel responded unexpectedly well to the challenges not exactly easy to build their own models of "beautiful" houses in different stages of construction, using local materials and alternative construction techniques: both old and contemporary. The project "at home" wanted to be a replica of their own house, attached to a personal box of memories, in which the children were invited to hide their most beautiful memories gathered in the family space. The project also involved testing a new mechanized tool for wooden tracery, namely the electric saw.
And since it was the 1st of June, we had biscuits, juice and the joy at the end of a project… along with the promise to meet again on new Pro Patrimonio heritage adventures.
Biscuits, juices and merry-go-round, as of June 1 … and the promise to see you again with new heritage adventures made by Pro Patrimonio!
Cultural project co-financed by AFCN. The project does not necessarily represent the position of the Administration of the National Cultural Fund. AFCN is not responsible for the content of the project or how the results of the project can be used. These are entirely the responsibility of the beneficiary of the financing.
---