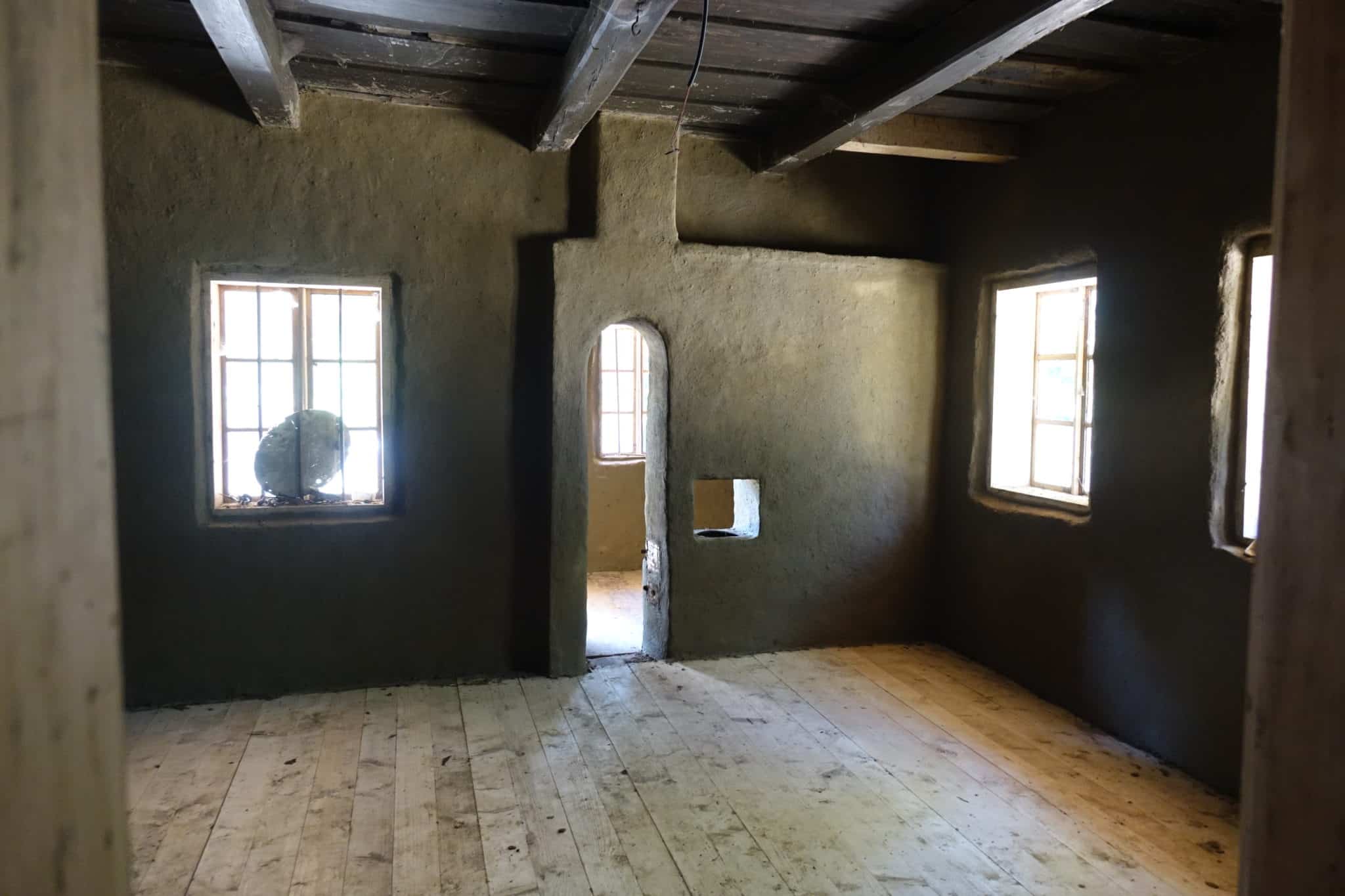 Working together to add adobe-plaster to Enescu House in Mihăileni, 4 August 2016
The third reunion that aimed to finish plastering the walls of the Mihăileni house in Botoșani county, where George Enescu grew up took place on 4 August 2016. The last reunion bearing the name of "good adobe" or "light hand" is different from all the others. The adobe used for the last layer of the process is made after a special traditional recipe and the work itself has only been undertaken by women because they have finer hands and can better finish the house coating. Alternatively, the men changed places with the housewives and prepared the meals.
A short film by Alex Condurache and Diana Oabrasu about the "light hand" gathering in George Enescu house, Mihăileni, Botoșani county (4 August 2016) is available to viewing here:
The state of degradation in which the House Enescu Mihăileni about 1 year ago, can be seen filming in March 2015, conducted by Mani Gutau musician, band ago, the project Lost End Found.