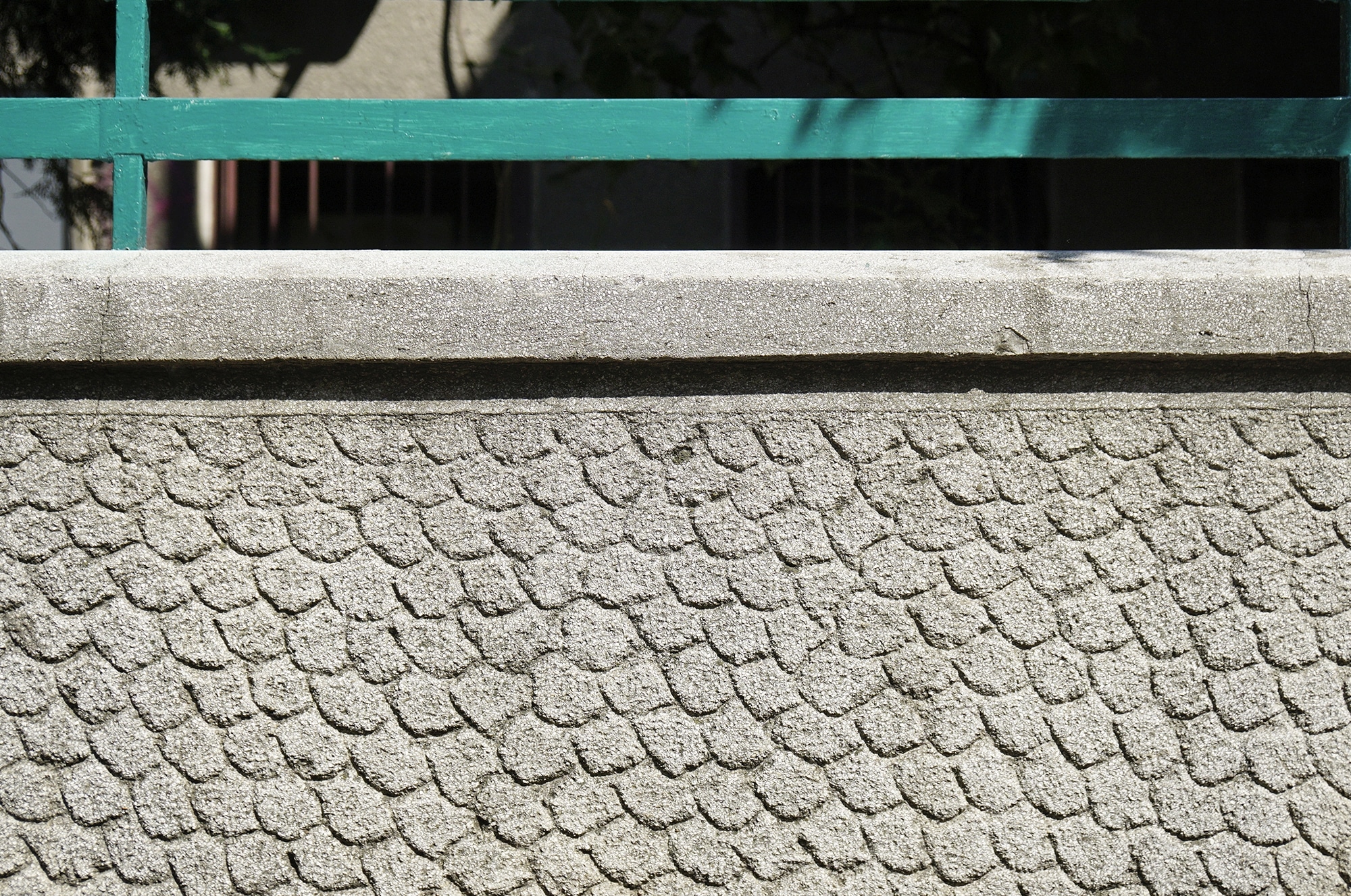 Series 07 – Forgotten Textures
The skill of inter-war craftsmen keeps surprising us with the various similipierre-type treatments of plasters. This scale-shaped model can be found on the fences or bases of several interwar blocks in Bucharest.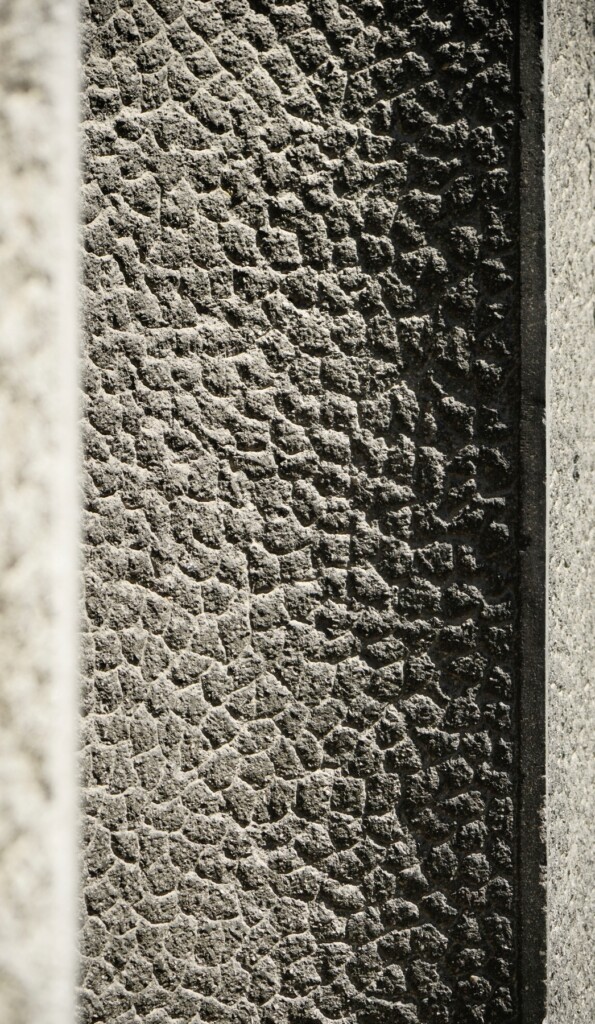 In the semi-shade: base similipierre-type plaster carved with a scale pattern.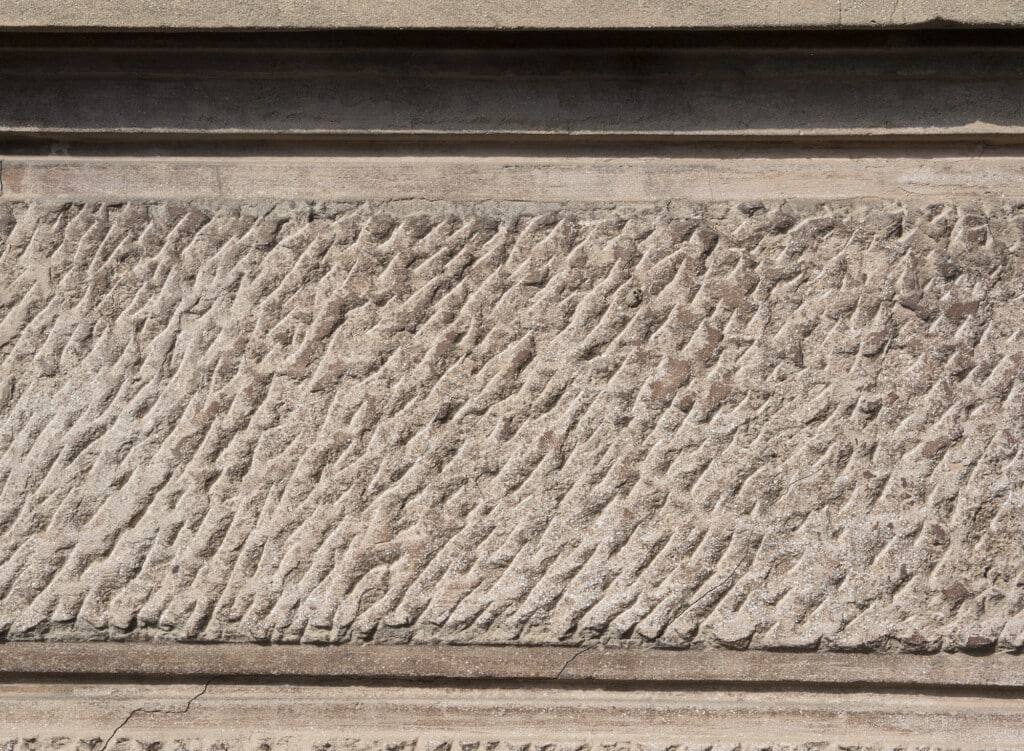 A base plaster that catches your eye in the sunlight. A similipierre with red pigment mechanically processed with tools specific to stonemasons.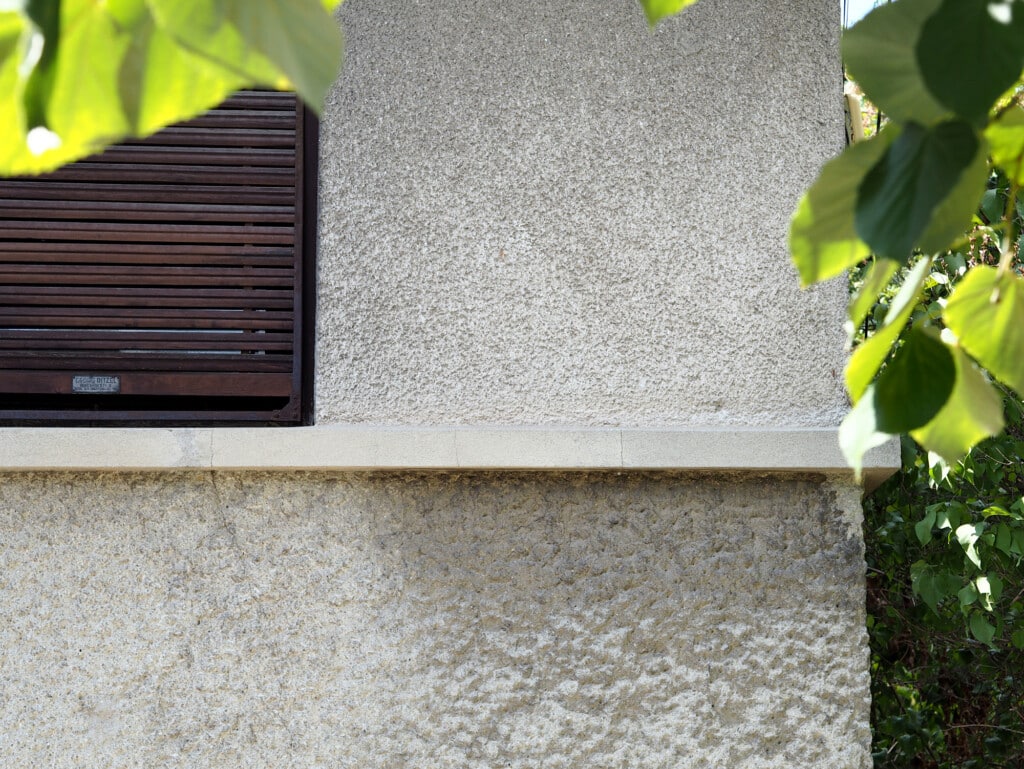 Same colour, two different materials. At the top there is a rough-textured "terasit" , at the bottom a similipierre crafted with chisel and hammer for an even harsher effect.
.
Details from the project "Forgotten Textures – Inter-war Bucharest", a Pro Patrimonio Foundation cultural project carried out in the fall of 2019 which resulted in the guide Forgotten Textures: Inter-war Bucharest. Plaster recipe book. Author: Ruxandra Sacaliş.