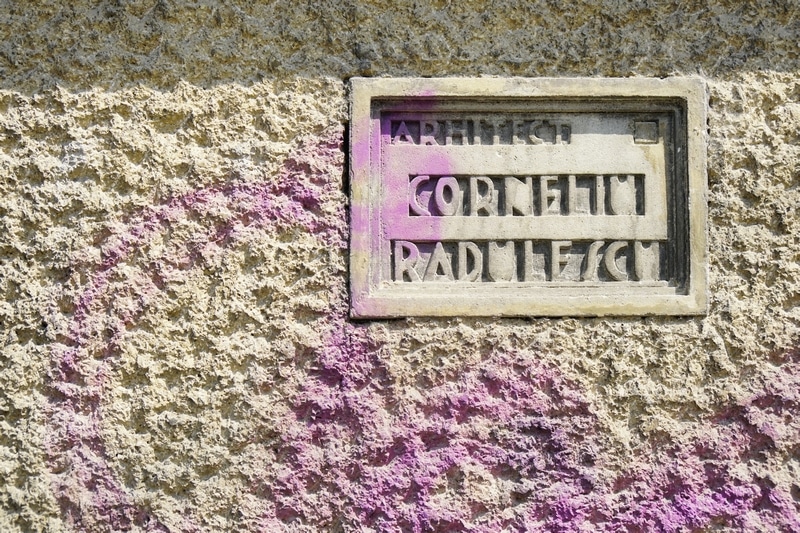 Series 10 – Forgotten Textures
Detail of beige-yellow carved similipierre plaster with focus on the plate with the architect's name, also in mortar.
Photo by Andrei Mărgulescu
.
Details from the project "Forgotten Textures – Inter-war Bucharest", a Pro Patrimonio Foundation cultural project carried out in the fall of 2019 which resulted in the guide Forgotten Textures: Inter-war Bucharest. Plaster recipe book. Author: Ruxandra Sacaliş.