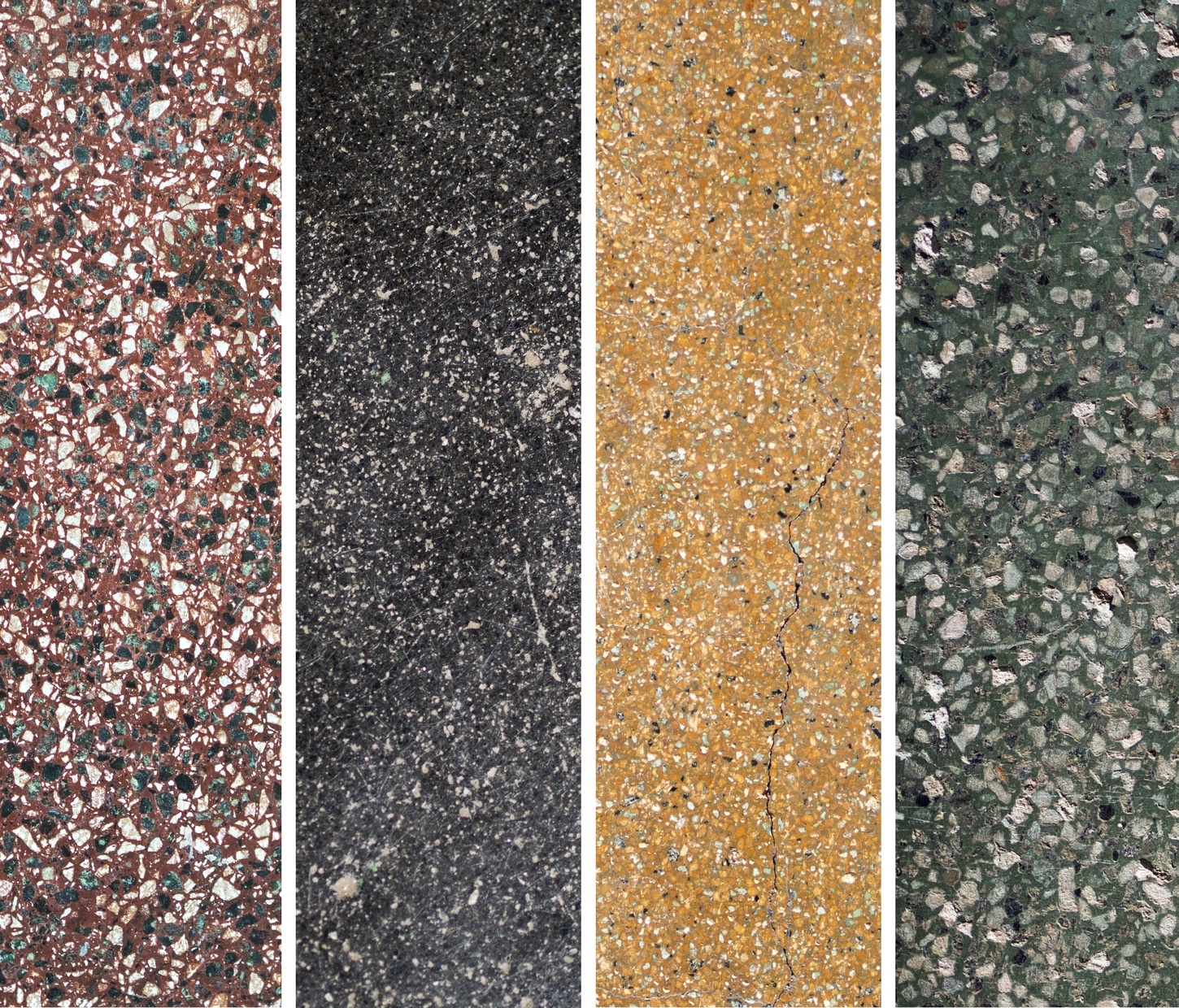 Series 05 – Forgotten Textures
Textures, textures, textures!
On walks through Bucharest you often meet the cement mosaic borrowed as plaster for many of the interwar buildings. Mosaic is a material that gives the feeling of a monolith – the smooth and compact texture obtained by sanding. Aggregates (powder or stone semolina) in different granulations which become part of the aesthetics of the material are visible on the surface.
By pigmenting the cement, the mosaic can have several color options: yellow, ocher, red, pink, black or green are just a few options from the range of possible colors for this type of finish.
.
Details from the project "Forgotten Textures – Inter-war Bucharest", a Pro Patrimonio Foundation cultural project carried out in the fall of 2019 which resulted in the guide Forgotten Textures: Inter-war Bucharest. Plaster recipe book. Author: Ruxandra Sacaliş.