Series 04 – Forgotten Textures
Stone texture ?
Not quite. It is a detail of a similipierre-type base plaster with a rough effect, often found in walks on the streets of Bucharest.
Similipierre is a plaster typical of the interwar period, based on cement, which wanted to imitate the appearance of the stone (hence the name), but with lower costs than the natural material.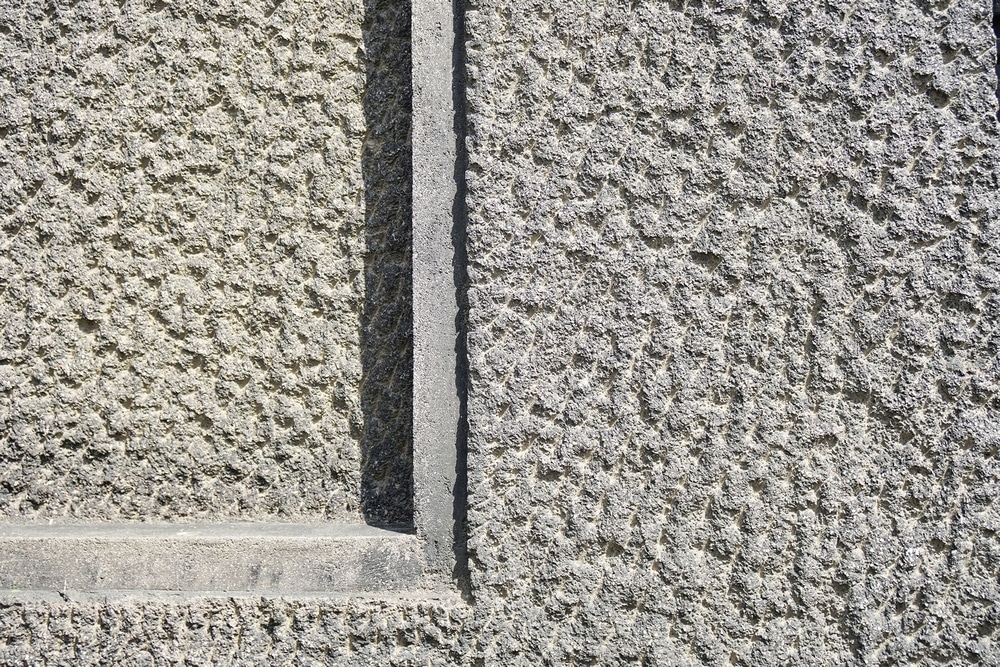 Rough Effect
The rough effects, found especially on the building base, were obtained by treating the plaster, when it was almost completely dry, with various tools, similar to those used by stonemasons. Through these types of treatment, the play of shadow and light on the facade becomes more vibrant and therefore the texture is much more vivid, giving character to the facade.
Details from the project "Forgotten Textures – Inter-war Bucharest", a Pro Patrimonio Foundation cultural project carried out in the fall of 2019 which resulted in the guide Forgotten Textures: Inter-war Bucharest. Plaster recipe book. Author: Ruxandra Sacaliş.