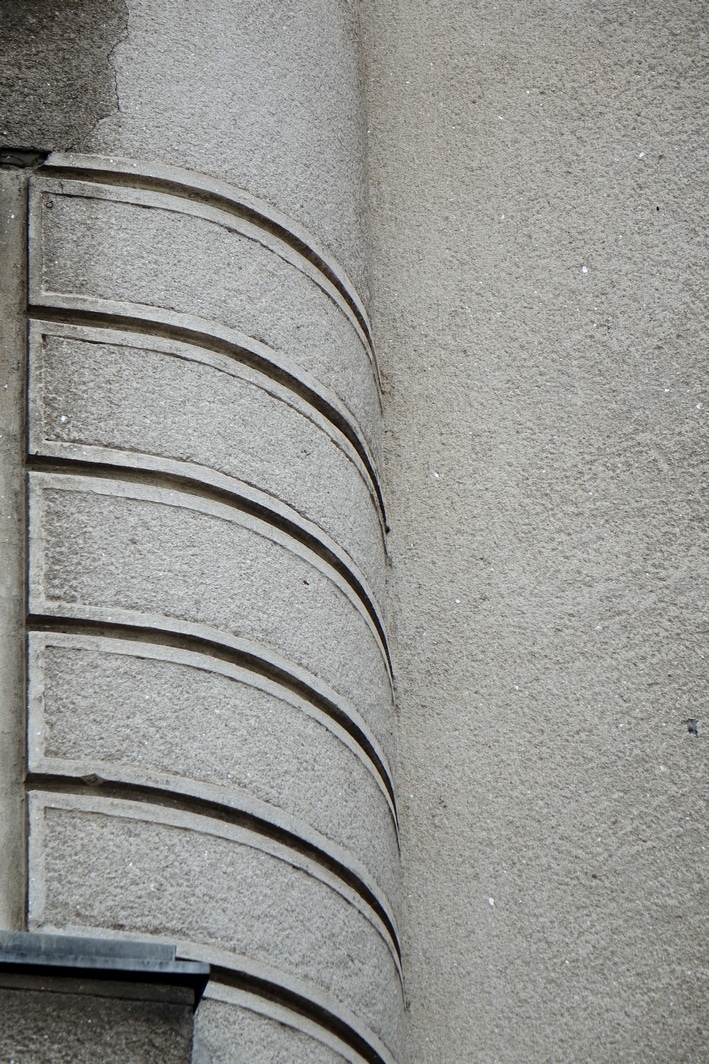 Series 03 – Forgotten Textures
The horizontal lines in modernist architectural language refer to the speed of the car or the ships, technical evolutions that influenced many of the avant-garde manifestos of the early twentieth century. Consequently, the facade decorations become minimal.
In this photo, a plaster with rough and smooth surfaces, with subtle play of shadow and light, has the role of highlighting even more these horizontal aerodynamic lines that are reminiscent of the car or ship shapes and their speed.
.
Details from the project "Forgotten Textures – Inter-war Bucharest", a Pro Patrimonio Foundation cultural project carried out in the fall of 2019 which resulted in the guide Forgotten Textures: Inter-war Bucharest. Plaster recipe book. Author: Ruxandra Sacaliş.