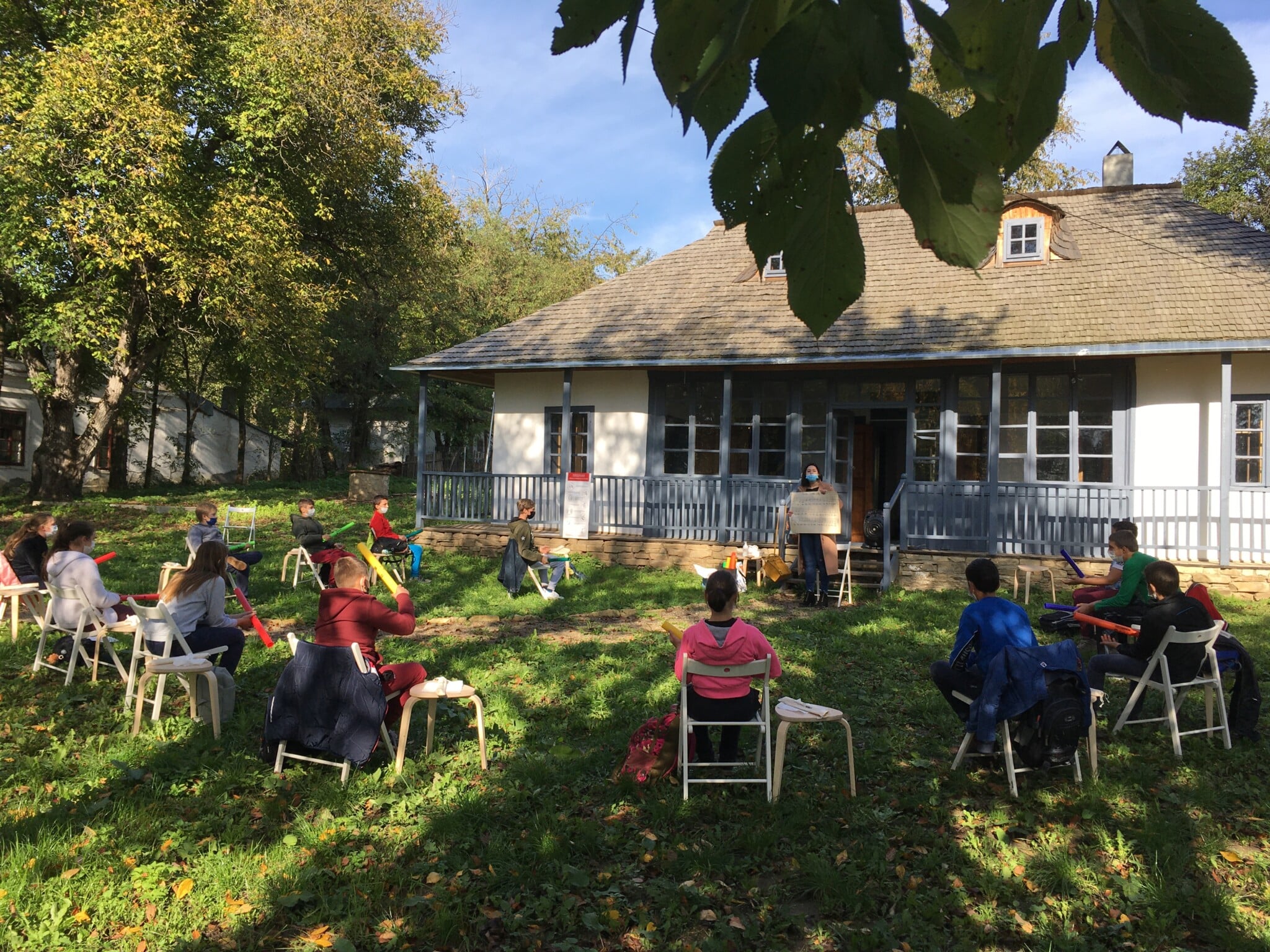 Our Ongoing Musical Program
March 05, 2021
Last year in October 24 children from Mihăileni and Vârfu Câmpului localities in Botoşani county, received musical instruments – blockflöte – and began lessons in the study of this instrument and in musical culture. The 600 hours of music education in 2020 took place in the yard of George Enescu's House, when the weather was favorable, and afterwards they took place online.
The program initiated and developed by the Pro Patrimonio Foundation in partnership with the UiPath Foundation is entitled "The Children's Academy of Music and Education". As a music education program, complementary to the school one, dedicated to children from secondary schools around the George Enescu House in Mihăileni, it helps children develop their interest in current school activities and, in this way, to enrich their cultural knowledge. Music culture develops creativity, logical thinking, structures critical thinking and develops the artistic sensitivity of young people in training. In addition, music coagulates communities, helps preserve local identity and complements a correct perception of heritage. In an area with an instrumental and vocal tradition still present, but with a high risk of social vulnerability, such as the Botoşani – Dorohoi area, music strengthens the feeling of belonging to the community, a very important element for restoring social cohesion.
Mrs. Paula Gavriluţă is the music teacher who helps the children descipher the blockflöte scores whilst also teaching them things about a much needed musical culture. During the year dedicated to Beethoven, the emphasis was on deciphering excerpts from the Ninth Symphony, and around December they learned about Anton Pann's patriotic song  as well as about the great composer George Enescu, who sang to the wounded or organized charity concerts. With the help of interactive online games, children learn to recognize musical instruments and through musical audition they put the musical phrases in order according to their intensity and according to the instruments that appear in the orchestra.
At the beginning of 2021, the group of children in the music program received new scores and continues to develop their skills in using the instrument.
The program continues throughout 2021 in partnership with the UiPath Foundation.