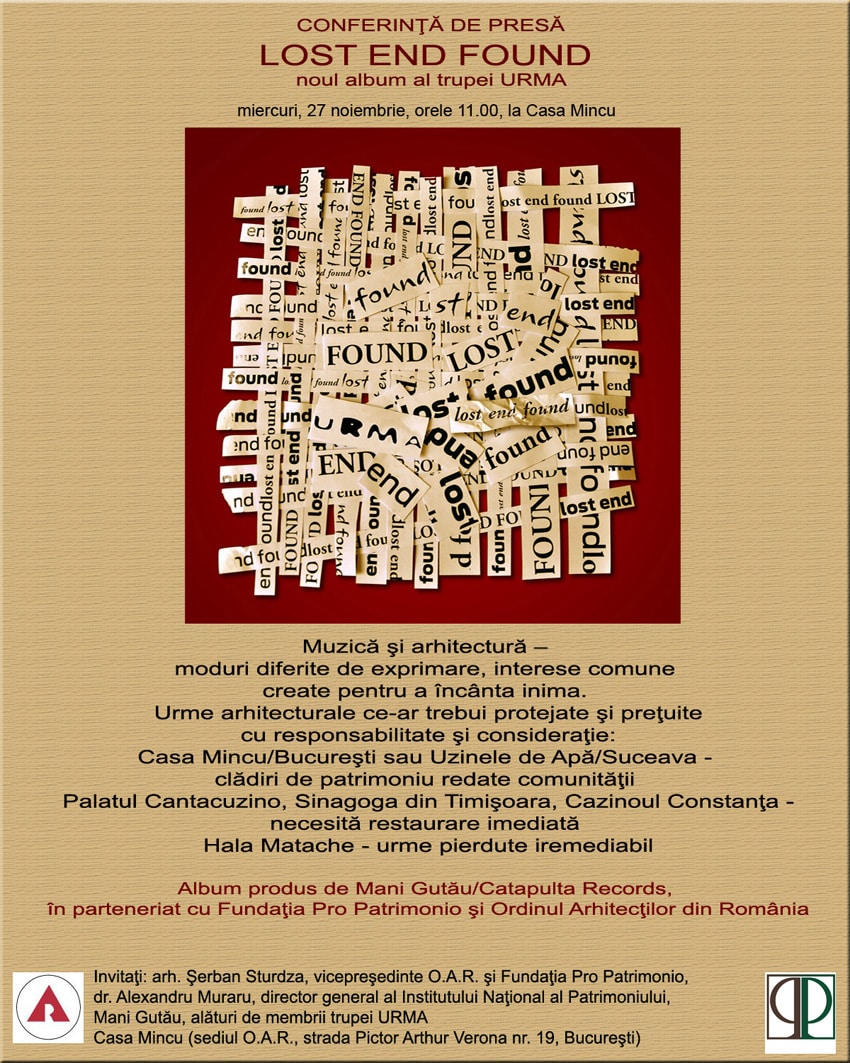 MUSIC AND ARCHITECTURE
Pro Patrimonio Foundation supported the 2013 advent band album FOLLOW – Lost end found. Music + architecture – because music and architecture, though different in their ways and means of expression, give voice to common values and interests. Architectural heritage trails should be protected and cherished with responsibility and consideration, and re-given to the community they are part of.
The album is accompanied by a book with documented historical monuments: Matache Hall (Bucharest), Macca House (Bucharest), Timişoara Citadel Synagogue, Mincu House in Bucharest (Romanian Architects Order), Casa cu Lei in Constanţa, Palatul Cantacuzino in Floresti (PH), Constanta Casino, Malaxa Pipe Factory in Bucharest and Suceava Water Plant.
More details here:
Mai multe aici: https://www.youtube.com/watch?v=dBTWopXqyZk