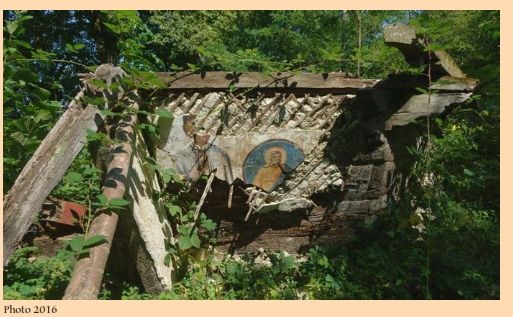 Church in Budurăști, Vâlcea County
Biserica din Budurăști, jud. Vâlcea (1755-1756)
The wooden church in Budurăşti is a sad case of irreversible collapse and degradation.
The church collapsed but fragments of mural painting in various stages of degradation were preserved. They were extracted in 2016 by Pro Patrimonio's preservation team.