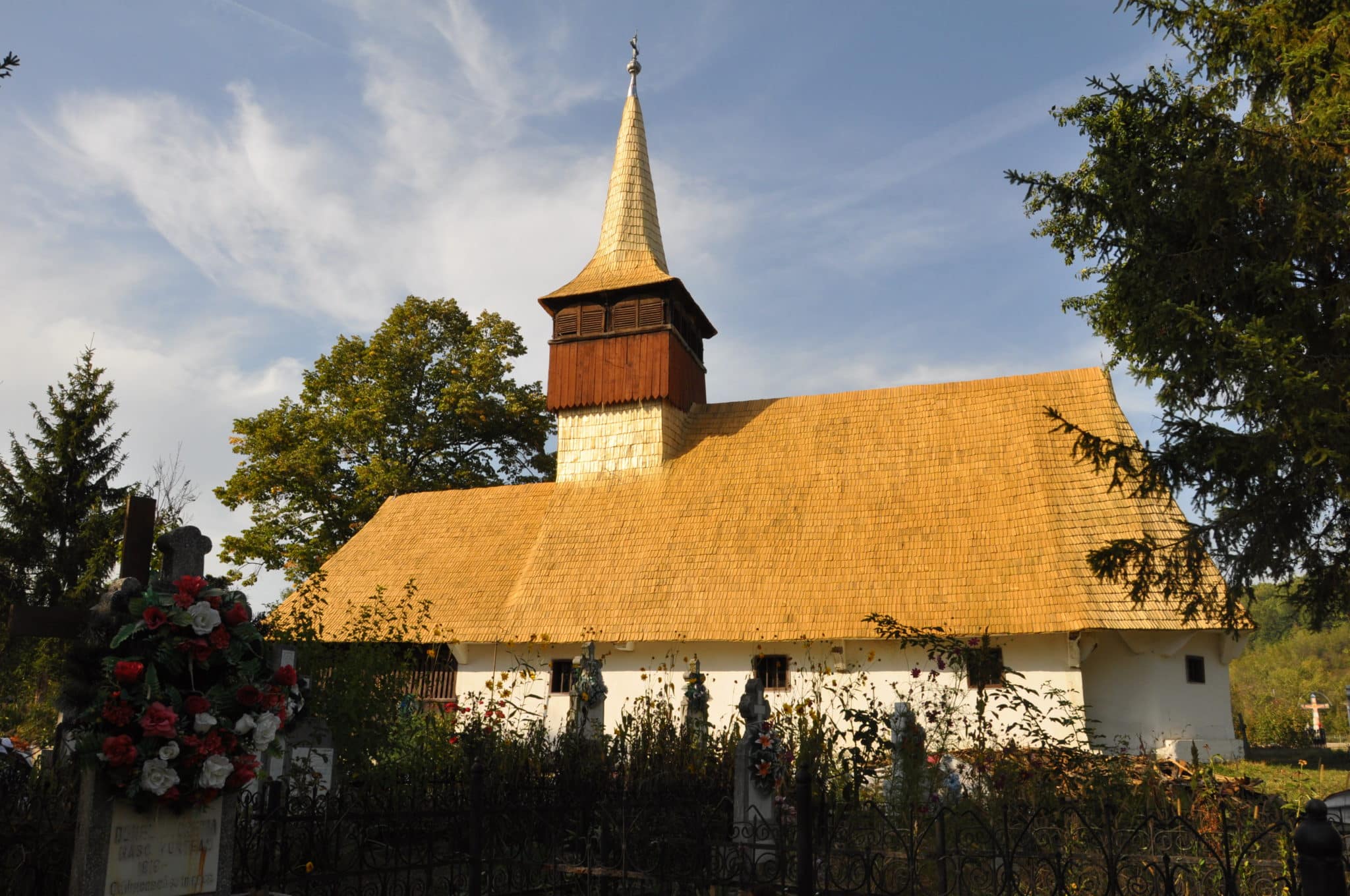 Church in Boz, Hunedoara County (1791)
After an emergency intervention to protect the roof of the wooden church in Boz, Hunedoara County (1791) with plastic foil, the tile roofing was completely repaired in 2012. The church is used occasionally for services and houses temporary exhibitions on local history, community customs and life in its exonartex.
In 2017, with the support of Pro Patrimonio Foundation, priest Dacian Popescu of Boz managed to obtain a non-refundable European grant through the National Program for Rural Development for the restoration of the historic monument church.