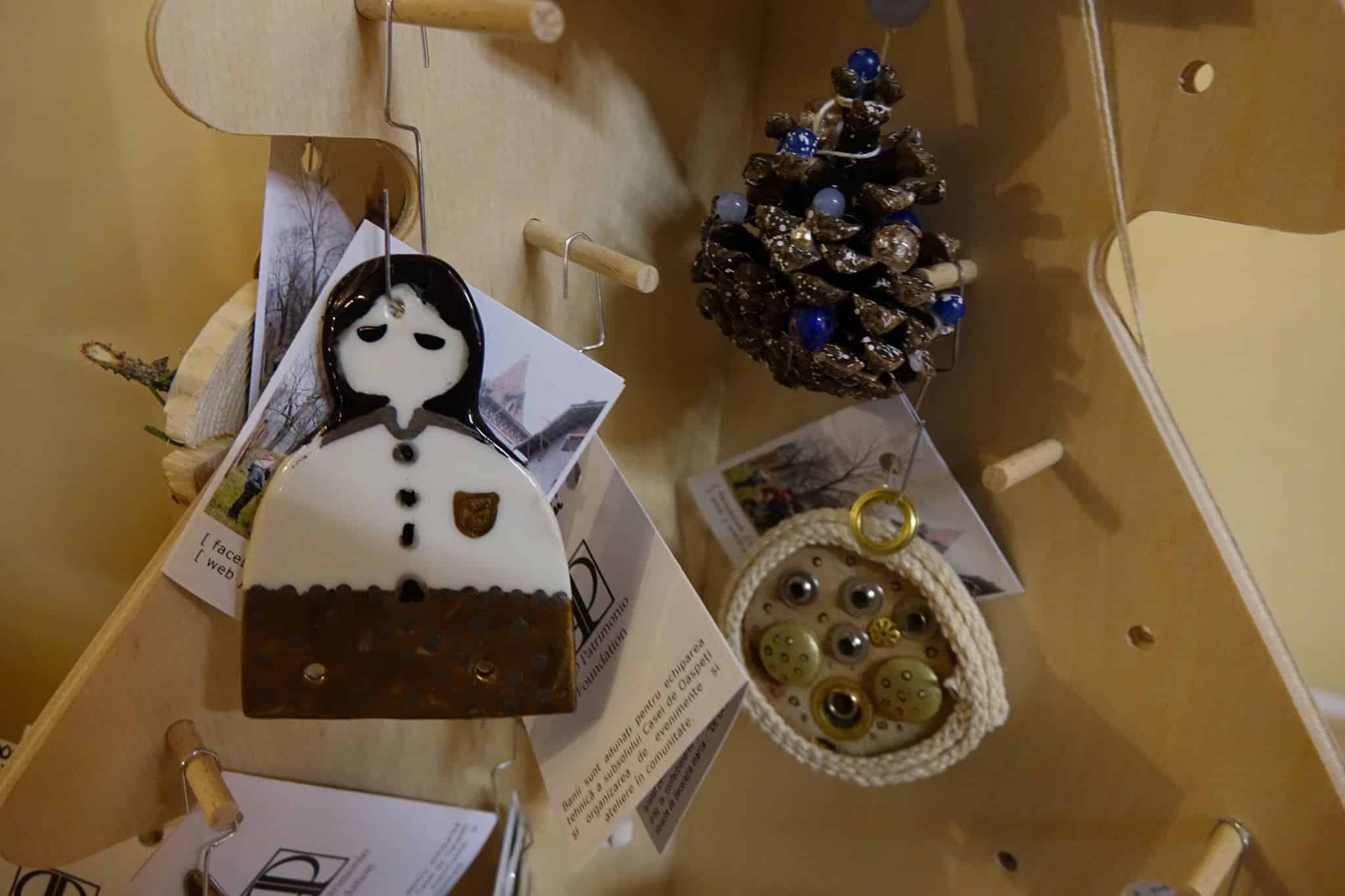 Christmas Workshops at Perticari-Davila Estate 2015-2017
Pro Patrimonio developed an itinerant project that announces the coming of winter holidays through a series of creative and educational workshops for children in communities bordering the mansions and monuments where they operate: Neamţu Mansion from Olari, Perticari-Davila Mansion from Izvoru and Villa Golescu from Câmpulung.
As a result, under the guidance of architect Andreea Machidon, the children made a limited collection of handmade objects that are found annually at the Christmas Fair of the Verona Bookstore in Bucharest. And in 2017, the Christmas decorations made by the children from Izvoru during the activities organized by Pro Patrimonio for the preservation and bringing to light of the Perticari Mansion were available at the bookstore Cărturești in Bucharest. They have been purchased at the price of a donation that goes to support the Foundation's projects.