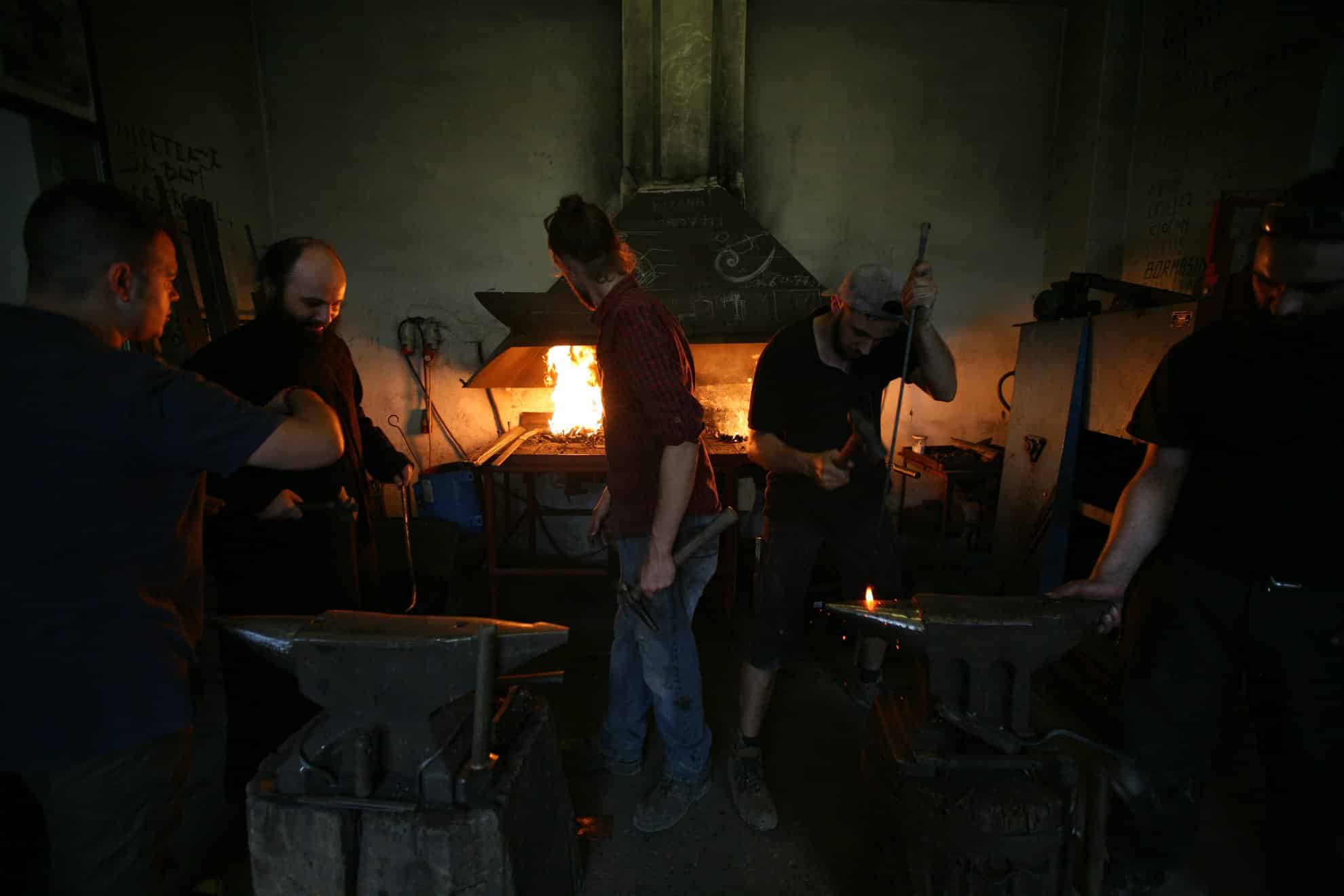 10 Scholarships: Innovation through Craft. Architecture and Design
Pro Patrimonio Foundation, in partnership with COMPAGNONS Du devoir et Du Tour De France, Erasmus + invites students of architecture and design to practical experience with companions craftsmen specialized in metal working.
Will be offered 10 scholarships select which is to provide transport, accommodation, maintenance costs during the travel and expenses for materials needed for the project.
The program runs from December 2018-July 2019, as follows:
− 4 to 6 December 2018 - Introductory hardware compagnon held a master in Turda, Romania
− January 2019 - the design in which participants will each own project design (drawings, sketches, detail)
− March 2019 - during the project will be detailed 2D and 3D
− May 2019 - execution of the project for 15 days workshop Compagnoni in Muizon (Reims, France) school hardware to Compagnoni
− July 2019 - presentation of projects in a public exhibition in a place to be determined later
The presentations and papers will be in French, but as far as possible there will be translated if necessary.
Registration Deadline: November 15, 2018, 12:00.
Selection period: November 16 to November 23, 2018
Pro Patrimonio Foundation: propatrimonio.romania@gmail.com
Mail Title: Innovation Scholarship by craft
Content mail detailed CV and a letter of intent within a page, it will indicate interest in the art of metal working and how they will use this experience to further Vocational activity.
Despre Les Compagnons du Devoir
Timp de mai mult de nouă secole, Les Compagnons du Devoir oferă o pregătire de înaltă calitate pentru tineri într-o varietate de meserii manuale. Formarea oferă atât cursuri de ucenicie tradiționale cât și formare de competențe de nivel superior. Stagiarii se deplasează între locurile de muncă din Franța și din străinătate, învățând o meserie, dar și despre ei înșiși, prin experiența unor oameni și culturi diferite. Toți cursanții călătoreasc în străinătate, astfel încât să salutăm, de asemenea, tinerii care urmează să se pregătească în Franța.
COMPAGNONS du devoir are a national training provider, established under French Association Act of 1901 and recognized as a public benefit organization. Training and education provided by citric association helps students to achieve excellence in one of 30 trades from initial qualifications up to degree level.
In 2010, compagnonajul was inscribed by UNESCO on the list of intangible cultural heritage.
2017 Les COMPAGNONS du devoir qualification obtained ISO 9001 international standard that specifies requirements for a quality management system (QMS). www.compagnons-du-devoir.com
About Foundation Pro Patrimonio
Pro Patrimonio Foundation is an international nonprofit NGO with branches in Britain, France and Romania.
Actions focus on practical projects for the protection and rehabilitation of heritage, as well as community involvement and awareness of one's own identity, memory and cultural heritage value.
Pro Patrimonio Foundation supports the idea that heritage is the responsibility of every citizen and is a shaping factor of social identity.
Din anul 2000 Fundația desfășoară câteva programe de importanță națională și internațională, încercând, printre altele, să creeze o rețea de centre de meșteșuguri pe lângă monumente în a căror salvare se implică: Centrul de meșteșuguri tradiționale de la Țibănești, dezvoltat în relație cu conacul P.P. Carp; 60 de biserici de lemn, cu sprijinul Europa Nostra și al World Monuments Fund; Casa George Enescu din Moldova etc.
Built Heritage in Romania is in a state of concern, protection and conservation is imperative. Foundation currently has over 100 volunteers, especially young people, who are involved in projects to rescue heritage, education and awareness among the population.
Pro Patrimonio Foundation works in partnership with Europa Nostra, the World Monuments Fund, the Ratiu Family Charitable Foundation, National Trust UK, Into the Order of Architects of Romania Foundation Prince of Wales Romania, Michelangelo Foundation and Association Les COMPAGNONS du devoir et Du Tour De France.
Les Compagnons du Devoir în România
Timp de 12 ani Les Compagnons du Devoir au funcţionat în România pe baza unui parteneriat încheiat între Pro Patrimonio și Asociația Maria la Conacul Carp dinŢibăneşti, judeţul Iaşi. An de an, companioni feronieri, ca angajați ai Asociației Maria, lucrează la fierăria din Ţibăneşti și formează tineri meşteri localnici români în această profesie. În septembrie 2017, ucenicii dulgheri (ERASMUS +), împreună cu dulgheri fără frontiere, au creat cadrul pentru atelierul de la Ferronnerie du conac de Ţibănești. În mai 2018, un grup de ucenici feronieri al Companionilor din Muizon a venit trei săptămâni la Ţibănești pentru a lucra de asemenea în fierărie.
În urma experienţei acumulate în aceşti 12 ani de educare a meşterilor români am ajuns la concluzia că colaborarea cu Asociaţia Compagnons du Devoir poate evolua către profesionişti, artişti şi arhitecţi tineri, care astfel vor înţelege într-un mod practic inovarea meşteşugului. Legătura dintre concept și desen cu realizarea practică este o componentă esențială, pe care atât arhitecții cât și companionii au apreciat-o în mod special în cadrul atelierelor anuale "Batem Fierul la Conac" de la Ţibănești.