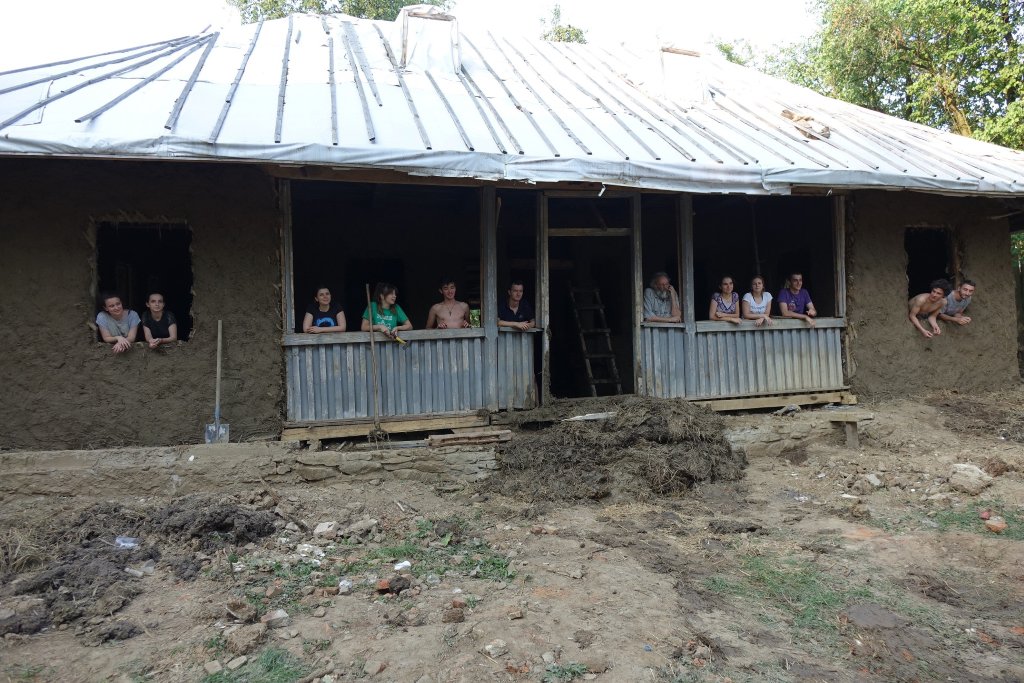 Working together to do repair works for the cob filling of Enescu House in Mihăileni, 8-9 July 2015
The villagers from Mihăileni together with students of architecture and coordinated by local craftsmen took part in the "oiling" ("ungerea") of Enescu House (i.e. repairing the cob wall filling). The gathering was assisted by the Hilișeu brass band and a meal was prepared for everyone.
Partners: the Local North-East Quarters of R.C.A. (The Romanian Chamber of Architects), Mihăileni Townhall, Nord Association. We give our thanks to the above-mentioned as well as to all sponsors and donors that make the rescue of Enescu House possible.
A coverage story by Babriela Baiardi for TVR Iași (for the TV-show "Summer for you", 9 July 2015) about the gathering for the "oiling" of Enescu House in Mihăileni:
https://www.youtube.com/watch?v=YkDetkgYIBY
A documentary by Francis Mraz, fotopoetica.ro